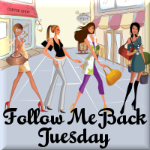 i am in major need of more follower, email subscribers and blog interaction! pus id love to talk to more moms and moms to be and make some bloggy friends. so i am joining another blog hop!
I am so excited.. tomorrow i will be 28 weeks along (7 months!) time is definatly flying by!!
Im just now starting to enjoy my pregnancy and im not ready for it to end in a short couple more months.
My little girl moves and rolls around all day long and i cherish every kick and movement.
I realized thismorning when i woke up...
*Its so much harder to roll from one side to another and get out of bed now*...but its so worth it and i love my big belly.
Here are a few of my latest posts:
This is my
Menu Plan
for the week and i am hoping to stick to it.
How my last ob appointment went on
1/19
I will follow back everyone who follows me..it just may take a day or two!
Please leave the link to your blog so its easy to follow back